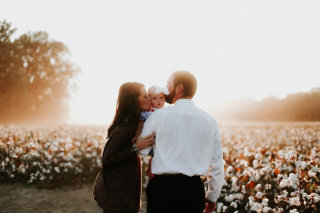 Now that many members of the millennial generation are parents, it's time for them to protect their families with estate plans, including naming guardians for their minor children. Yes, that generation is growing up!
The numbers are pretty extreme. A recent study by caring.com reveals that 88% of 18–36 year-old Americans don't have either a will or a trust, as reported in Financial Buzz in a recent article, "Millennials: Start thinking about estate planning now!"
This compares to the 81% of Americans aged 72 and older who do have a will or at least a trust. If it seems like younger adults don't think they need to deal with estate planning, that's true. But they do, especially if they have minor children.
If we look at the next age bracket—53 to 71—there's a significant drop in the number of people who have worked up a formal estate plan. That number is 60%.
For those in the f 37 to 52 age group, the percentage of those who've planned adequately drops to only 36%.
Overall, this research shows that Americans really need to get on the stick and do some estate planning. They also need to start doing it earlier in life.
The respondents gave two main reasons for failing to do their estate planning. One is they felt they didn't have enough assets to warrant drafting a will or doing other estate planning. The other was one of the most historically popular: they felt they had time to get around to it.
Most people learn the hard way that life is unpredictable. Having an estate plan in place, means that your assets are distributed according to your wishes, your spouse or partner can make the necessary legal and financial decisions if you become incapacitated and your children are raised by people who you chose, not the courts. In a perfect world, you prepare the documents and don't need to look at them for several years, until they need to be updated. But when tragedy strikes, it's good to be prepared.
For additional information on estate planning in Houston, please visit our website. 
Reference: Financial Buzz (March 3, 2017) "Millennials: Start thinking about estate planning now!"