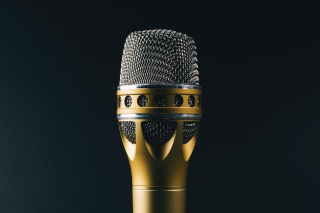 Without the spending habits of Michael Jackson and the involvement of members of his inner circle, the Jackson estate has been transformed into an efficient multi-million dollar empire.
As it stands now, the only factors that might keep the Michael Jackson money machine from moon-walking into eternity are his heirs.
The estate recently severed ties to Jackson's publicist and former management team, after a multi-year courtroom battle. The losers said they stood by the star at a really low point in his life. In return, they claimed, he promised them 15% of his business. Trust Advisor's recent article, "Michael Jackson Estate Reveals Mr. Hyde Side: Dead Star Now Fighting His Friends," explained that since the estate wanted all of the cash, whatever Michael really wanted is of little consequence without legal documentation. Since a judge has dismissed the claim, the estate can continue consolidating its hold over every aspect of the Michael Jackson brand. All the old relationships that he once had with partners and advisors are gone.
The executors have been extremely busy over the last eight years, erasing any existing relationships for higher absolute returns on the assets. Michael's attorney—now in charge of his estate—is looking at the way the assets are being transferred to his kids. Michael's mom gets 40% of the income while she's alive, and his kids each get a third of what's left in three installments each when each one of them turns 30. After that, it's all about maximizing the amount the executors will have to turn over in the future.
And nothing is out of reach. That's how the estate justified liquidating the Beatles song catalog which Michael loved—despite that songbook making $10 million a year. The estate also sold the global distribution rights to Michael's own publishing in a deal that soon expires.
When Michael was alive, he was a star. He was untouchable and burned through cash like it grew on trees. He made poor decisions and couldn't hire a top manager to turn around his cash flow. It was his charm and goodwill that got his old lawyer back to run the estate. It's now a big business that can chase bigger deals and generate more cash.
With the estate firmly in control, cash continues to roll in. Through the use of digital technology, Michael continues to be paid huge fees for endorsements and "appearances." The estate's first duty is to generate enough income for the kids to be comfortable, even though there's about a decade before they will start to receive portions of their inheritance. The biggest battle looming is an IRS demand for taxes on image and publicity rights, worth up to $140 million, but if the estate is currently worth $1 billion net cash, that won't make much of a dent. With the right management and good merchandising, Michael's grandchildren and even his great grandchildren, are likely to benefit from his legacy.
Reference: Trust Advisor (April 3, 2017) "Michael Jackson Estate Reveals Mr. Hyde Side: Dead Star Now Fighting His Friends"