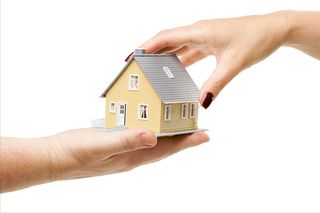 In the end, the goal is to convert what is otherwise a fleeting inheritance into a perpetual wealth management opportunity for the family. This goal can only be accomplished through proper, coordinated planning.
Our goal of passing along wealth to the next generation is to ensure their wellbeing and happiness well after we are gone, perhaps for generations to come. Unfortunately, if the transfer is not handled responsibly, a lifetime of work can vanish in an instant.
Thankfully, with the use of some powerful legal planning now, you can structure your wealth succession to preserve and protect the family wealth. The power of the trust planning is becoming more widely known, but it is also just as widely understood.
According to a recent Financial Advisor magazine article titled "Avoiding Wealth's Death Spiral," there are plenty of problems trust planning can help prevent.
For example, were you to make an "outright" gift or bequest to a particular family member, then the gift or bequest becomes available to the problems of that family member. Such problems include claims of creditors, civil suits, and the ubiquitous ex-spouses. The well-intentioned inheritance can simply drain away or be taken away with nothing left for other loved ones, present and future.
Depending on the wealth you have to transfer and your goals for your loved ones, present and future, a trust can be fashioned to make it all work. Indeed, you can have your custom-designed trust last from generation to generation ("perpetual" or "dynasty" trusts), name specific conditions for the release or investment of assets, and virtually any terms you can imagine.
However drafted, the trust is inherently powerful because it separates the trust assets from the liabilities of your beneficiaries one and all, protecting and preserving the assets for your family. As the original article explains, trusts are legal tools that can integrate well into a family office arrangement or an overarching family wealth governance document.
The more there is to protect, the more planning that can and ought to be done to protect it from that unfortunate death spiral.
For more information on wealth transfers in Houston, TX, please visit my website.
Reference: Financial Advisor (November 7, 2013) "Avoiding Wealth's Death Spiral"