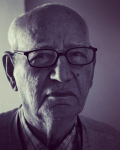 No one plans to be elderly and alone, but if you are single and either have no immediate family members or are not close with your family, you need a game plan, if you need long term care of any kind.
If you are married, or are close with your children, you probably figure that your children or your spouse will take care of you, when you need help with long-term care. As many as 66 percent of people over age 65 do, at some point in their lives. However, what if you are a single and without family, asks WFMZ TV in a recent article, "The single senior life: Elder orphans."
While you're still healthy, you should make plans, in the event you find yourself in need of the help that is traditionally provided by a family member. There are solutions, but they require planning.