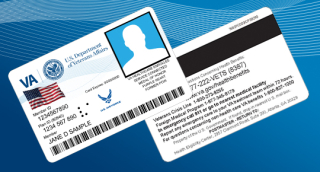 The Veterans Administration recently announced their new application process to apply for the Veterans Identification Card (VIC). Back in 2015, The Veterans Identification Act ordered the VA to issue a VIC to veterans, also referred to as the universal photo ID. The VA was supposed to have this card available by 2016, and just released it's plan to apply this November. It's said that veterans who apply this December, should have their physical cards within 60 days, and their electronic cards by mid-December. 
Veterans with honorable service will be able to apply for the ID card, which is supposed to be safer, and more convenient than carrying around your standard DD-214, and the card provides a photo. The VIC will be accepted by majority of vendors and retailers that offer discounts to veterans as well as government agencies.
Who can apply?
Veterans with honorable service
Veterans with a service-connected disability rating
Served in combat or in a war zone
Medical conditions incurred while in the service
Location of service
Served in theater of combat operations within the past 5 years
Received a Purple Heart Medal
Former Prisoner of War
Receive VA pension or disability benefits
* This is not a comprehensive list and veterans should check with the VA to see if they qualify. Many unique circumstances lead to qualification.
How to apply?
To request a VIC, Veterans must visit vets.gov, click on "Apply for Printed Veteran ID Card" on the bottom left of the page sign in or create an account.
When should you expect to receive your card? 
The VA states veterans who apply will receive the card within 60 days, but can check the delivery status online at vets.gov. 
For more information on Veterans Benefits in Houston, please visit our website. For additional information on the VIC, please visit here.