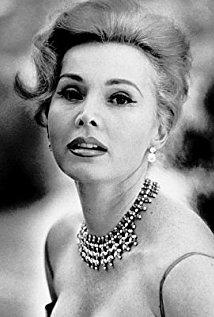 Famed for a long string of husbands, Zsa Zsa's estate auction will include the glamorous four-poster bed that she shared with three of her nine husbands. Yes, nine!
If you're in the market for glitz, check out the estate sale of the late Zsa Zsa Gabor, actress and socialite as described by The New York Post in "Zsa Gabor estate auction includes bling, four-poster bed." Going on the auction block are a huge collection of luxury items, including everything from rhinestone-beaded gowns and costume jewelry to gold-plated candelabras and tableware. Known for her many husbands and a high social profile, Zsa Zsa died at age 99 in 2016.
The auction will include an English saddle that was given to Gabor by her friend Ronald Reagan and the dining table at which she entertained Frank Sinatra, Sammy Davis Jr. and Tony Curtis. Heritage Auctions will auction off everything at the mansion itself on April 14, but they'll also take online bids.