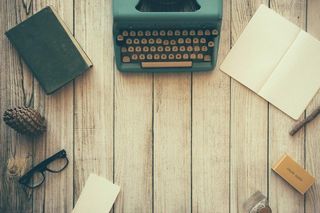 Anyone who has cleaned out someone else's filing system knows that we all keep way more paperwork than needed. Spare your loved ones and get started now on cleaning up and creating a directory.
Some people won't set foot into a supermarket without a shopping list. They are the people who are more likely to sift through documents, clean out files and follow the steps in Morningstar's article "How to Create a Master Directory." This directory would be a huge timesaver for you and your heirs, who will be more grateful than you would imagine to be spared hours of wading through unneeded paper files.
This type of document—be it a PDF, an Excel file, a Word document, or even a handwritten record—can be your inventory of financial accounts and contact info. If you keep it up-to-date, this can be an invaluable tool for your loved ones in the event you are unable to manage your assets for yourself. Here are the steps.
Step 1: Document key individuals. First, list all of the individuals and Houston companies with whom you deal for your finances and estate planning business with their contact information.
Step 2: Document key assets. Most of this task is documenting your financial assets, such as retirement plan accounts, IRAs, brokerage accounts, bank accounts, and real estate holdings. If you see that you have quite a few accounts, this may be a good time to streamline by consolidating accounts to reduce financial clutter. Also, if you have collectibles or other valuable financial assets, list those too. Documenting your financial assets can also help with your attorney's review of your estate planning documents. If you have major assets that are in your estate plan, you need to incorporate them also.
Step 3: Document key liabilities. This is the other side of the ledger—your household's key liabilities, like your mortgage and credit card debt.
Step 4: Keep the data safe. Now that you've created your master directory, protect it with a password. Most programs allow you to password-protect a file. And if you handwrite a physical document, save it in a locked file drawer or safe-deposit box.
Step 5: Tell a family member or trusted professional. They will need to know that the document exists, where it is, and how to access it easily and quickly. Don't keep your spouse in the dark, and also tell the person who you have given the power of attorney for your financial matters and/or your executor. Consider giving a copy of it to your Houston estate planning attorney but, above all, make sure that the right people know of its existence.
For additional information on estate planning, retirement planning and asset protection in Houston, please click here to visit my website. 
Reference: Morningstar (April 18, 2016) "How to Create a Master Directory"