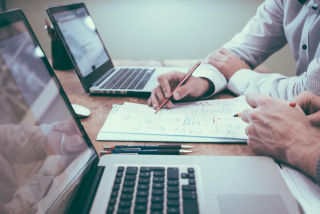 Planning to leave an inheritance for your children requires a careful examination of all of your assets, and insurance could be part of that plan.
Most couples use term insurance to help protect their loved ones pay the bills after they pass. A question answered in the NJ 101.5 article "Do you need more insurance?" asks if insurance can also be used to leave an inheritance for children.
If leaving an inheritance is important to you, start this process by taking an inventory of all your assets. Look at how they may factor into your support during retirement and see what might be left as an inheritance. This exercise may result in discovering that you already have money that will make a nice inheritance for your children someday in investment or retirement accounts. In addition, your primary residence could be a source of inheritance.
Before you buy more insurance, talk with a Houston estate planning attorney about your options. Your attorney will help you review your situation and make projections for where your assets may be in the future.
If you conclude that more insurance is needed, you'll have to decide the type. Term insurance can be a cost-effective way to provide income replacement during your working years, but look at your policies to be certain you know how the premiums may change in the future.
You can also consider policies like whole or universal life. These may be a better choice for leaving an inheritance. The annual premiums for permanent insurance will be greater for a similar amount of coverage, but these policies can accrue cash value that can be used while you are still alive.
Before making any final decisions, be certain to consider how much the cost of the new policies will be in the short and long term. Let's say your budget can easily manage the cost of the new insurance policy now, but what will happen five, ten or fifteen years from now?
For additional information related to estate planning and inheritances, please visit our website.
Reference: NJ 101.5 (June 27, 2016) "Do you need more insurance?"