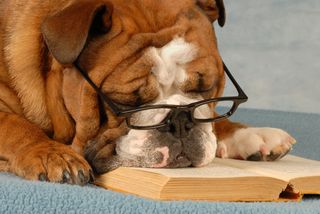 Trusts offer many advantages in estate planning. Privacy, avoiding probate, more control over personal finances, the ability to more closely monitor investments and tax planning are a few of the reasons to incorporate trusts into your estate plan, according to a recent article in Wilmington Business, "Selecting the Right Trustee."
Selecting the right trustee to execute your plans is just about the most critical decisions you can make—maybe even as important as the terms of the trust itself. Think about these qualifications when selecting your trustee:
• Administrative Skills and Knowledge. Your trustee must perform a lot of different tasks, like safeguarding assets, collections, reinvestment and distribution of income, document interpretation, bill paying, and many others.
• Investment Expertise. He or she has to put together an investment program that satisfies the requirements of all the trust beneficiaries. In today's changing and volatile investment environment, this is a big responsibility.
• Tax and Accounting Skills. A trustee is required by law to maintain detailed and accurate records, as well as to submit reports to the trust beneficiaries, the probate court, and the IRS. In addition, he or she has to assist with decisions that will have the most beneficial tax results for the trust and beneficiaries.
• People Skills. A trustee must be able to cultivate a strong relationship with both the creator of the trust and the beneficiaries to serve as a trustworthy financial adviser. Communication among all parties is important so that the stated trust purpose and needs of the beneficiaries are met.
• Integrity.  The most important qualification for a trustee is to abide by his or her fiduciary duty and keep high business standards. A trustee is expected to be loyal and treat each beneficiary fairly and impartially.
There is a natural tendency to ask a close friend or relative first, but selecting a trustee needs to be a more objective decision. Does the person have the highest possible level of integrity and a strong understanding of financial matters? And do they have the time to carry out the necessary tasks? Your estate planning attorney can help you evaluate your choices and make the best decision for you and your family.
For additional information on trusts and estate planning in Houston, please click here to visit my website.
Reference: Wilmington Business (December 15, 2015) "Selecting the Right Trustee"