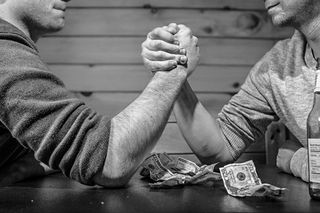 A settlement agreement approved today by a probate court judge in Texas has NFL owner Tom Benson's estranged daughter Renee Benson replacing her billionaire father as a trustee overseeing her late mother's assets, as reported by the San Antonio Express News in "Tom Benson's daughter wrestles control of $1 billion trust in settlement."
The trust, valued at approximately $1 billion, was set up in 1980 after Tom Benson's first wife died—but before he took over as the owner of the NFL New Orleans Saints and the NBA New Orleans Pelicans.
Forbes said the elder Benson has a net worth of about $2.2 billion.
The professional sports teams are included in a separate trust that is also involved in a related court battle in Louisiana.
The assets in the Shirley Benson trust include most of San Antonio's Lone Star Capital Bank, half of five car dealerships, part of a large ranch, a mansion on Lake Tahoe, cash, a private plane and other real estate.
Tom Benson asked that the workers at the car dealerships tied to the trust fund be protected while a "reorganization" is completed. No details were released as to what the reorganization would involve.
There seems to be a fair amount of confusion about the value of the estate—with a court appointed receiver for the trust estimating the value as approaching $1 billion and Renee Benson stating that the value is about a fifth of that.
For additional information on trusts and probate planning in Houston, please click here to visit my website.
Reference: San Antonio Express-News (February 19, 2016) "Tom Benson's daughter wrestles control of $1 billion trust in settlement"