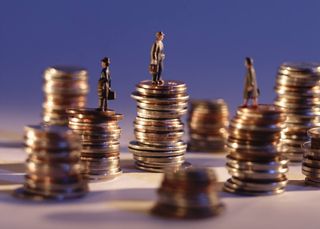 Here are seven things you can do this month to positively impact your finances all year.
Want to start the New Year off right when it comes to your finances? The Las Vegas Review-Journal article, titled "7 ways to give your finances a facelift in January,"cites some things you can do this month to positively impact your finances all year.
Establish an estate plan. If you have a spouse, kids, elderly parents—if you own your own home, a savings account, or investments—you should have an estate plan. Estate planning will save your loved ones additional strain at a difficult time, and ensure your wishes are carried out after you pass away.
Rebalance your portfolio. If you haven't looked at your investments and/or retirement accounts lately, you should rebalance them at the beginning of the year. Your portfolios have varying investments in different asset classes. Over time, the market value of each investment earns a different return. This shifts the weight or the proportion of each investment. For example, if a certain fund does really well and second performs poorly, a once 50-50 split will teeter-totter to 80-20 or a percentage that is now not what you'd like to see. Shift the weight to keep your risk low and maximize your returns.
Use tax-advantaged accounts. Take advantage of the numerous tax-advantaged accounts available, such as a 401(k), IRA, and Health Savings Account. These types of accounts let you enjoy tax-deferred or tax-free growth of your money, which means significant savings over time. What's more, sometimes, pre-tax contributions can lower your taxable income.
Consult an experienced estate planning attorney to help you get 2015 off to a great start!
For additional information on estate planning and wills in Houston, please click here to visit my website.
Reference: Las Vegas Review-Journal (January 12, 2015) "7 ways to give your finances a facelift in January"