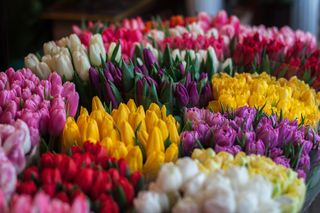 Throw open your windows, put the screens back in and get ready for more outdoor time, whether that means gardening or walks in the park. While you are at it, refresh your estate plan. If it has been three years or more since you last had it reviewed, it is time. This is especially true if your family has experienced any life changes, like marriages, births, deaths or divorce.
Many folks think they don't need estate planning because they don't have enough money for that, or they own everything jointly, says a recent article from CBS Boston, "Spring Cleaning: Estate Planning."
So why bother with a will? What happens when you both die? What if you have kids? Who is going to care for them if you pass away? Do you have things that you would want friends or family to have?
An estate plan helps your family distribute your assets when you pass away according to your wishes. In addition, if you have minor children, you can designate a guardian to take care of your children if both you and your spouse should die.
Perhaps all you need is a simple will. However, if your life and finances are more complex, you should speak with an estate planning attorney about how to address more complicated situations.
If you did your estate planning a long time ago, you need to dig out those documents and review them.
Don't leave these very important documents in a safe deposit box, because if something should happen, your family may not be able to get to them right away. If you do, make sure your executor or trustee would have access to the box right now. They will need to sign some paperwork with the institution and you need to let them know where you keep the keys.
You can leave your originals with your estate planning attorney, if that is his or her standard practice, and keep copies in your home. You should have completed a Power of Attorney and a Physician's Directive. Keep these at home, too, and give a copy to the people named in those documents as your proxy.
Certain documents need to be on hand and readily available. That includes a Living Trust, which needs to be accessible and available to the person named as an alternative trustee. Be certain your executor knows where the original of your will is located and that he or she has access to that very important document. If you have made funeral arrangements, especially if pre-paid, that person needs the information as well.
For additional information about estate planning and asset protection in Houston, please click here to visit my website.
Reference: CBS Boston (March 25, 2016) "Spring Cleaning: Estate Planning"