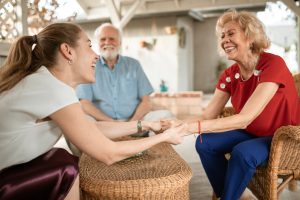 When people think about talking with their aging parents about the future, they are often stressed and nervous. How will the conversation go, how will their parents react, and what should they say? Because of this, children often put off this conversation, delaying it for as long as possible. However, delaying too long can be dangerous—as parents get older, it may be more difficult for them to make decisions about their future, which could lead to even more hurdles. Below are a few questions children should ask their aging parents about estate planning, and why there is such a need to do so as soon as possible.
Questions to Ask Your Aging Parents:
What Are Your Future Plans for Your Money?