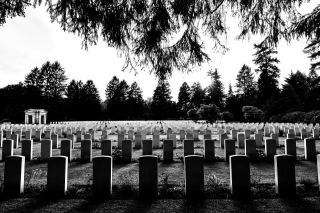 Consider the amount of time you spend on planning a one-week vacation. You'll want to spend more time on planning your eternal resting place.
A local television station in Sarasota, Florida aired a news story about a cemetery where the grass and weeds were so overgrown they sparked complaints from local residents walking their dog near the property. As a result, according to a WTSP 10 News report, "Protecting your loved ones last resting place," Sarasota Memorial Park was told by county code officials to bring the grounds up to code or be fined. Not long after the news report aired, workers were seen doing maintenance on the grounds.
The people who had called to complain even called on volunteers to mow Sarasota Memorial Park. They mowed a section one morning until they were told to leave. However, their complaint to the County Code Enforcement Department resulted in a warning to the cemetery property owners. They were ordered to clean up the cemetery or face a notice of violation and fines.