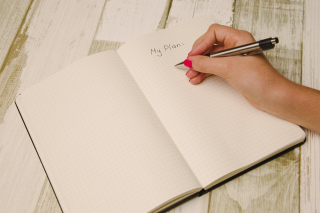 For people who like to plan and don't trust anyone else to get the details right, estate planning and even funeral planning can provide peace of mind.
If you watched the funeral of the former President George H. W. Bush, you may have noticed how smoothly everything went. Every detail was planned out, with nothing left to chance. Few of us have such a large funeral, but we will all have some kind of funeral, and planning in advance can make everything easier for those we leave behind.
Hometown Life's recent article, "Planning your funeral can help ease loved ones' burden," explains that the first issue when it comes to planning for when we'll no longer be here, is to make certain we have an up-to-date estate plan. You may want a will or trust, and you should ask your estate planning attorney to help you decide and keep it current. Remember that a variety of family events can impact your estate plan. If you don't have an estate plan, you need to get one!