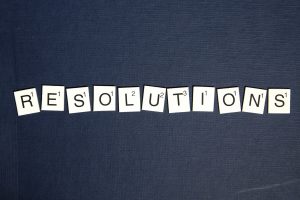 At the beginning of every new year people make resolutions they hope to accomplish over the next twelve months. While the most common resolutions involve things such as exercising more and being kinder to others, resolutions about estate planning should also be at the top of this list. Because there are many resolutions people can make about estate planning – depending on where they are in the planning process – below are a few estate planning resolutions to consider with the new year.
1. Resolution: Create an Estate Plan
For individuals who do not yet have an estate plan in place, this is the year to do so! Life often has unexpected twists and turns, so it is always better to be prepared and have an estate plan. Even for people who do not think they need an estate plan – either because they do not have any assets, or their assets will go to their intended beneficiary even without a will – these are often mis-assumptions. In fact, drafting an estate plan is not a complicated process, especially when there are experienced estate planning attorneys able to help.