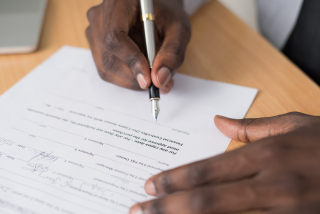 Both of these deeds are used widely, but they are very different. Choosing the wrong one, could lead to a lot of legal headaches.
Deeds are the legal documents used when real estate properties are purchased, sold or transferred from one owner to another. The deed is used to transfer title or ownership from one person to another.
Bankrate explains in its recent article, "Quitclaim vs. warranty deed: What you need to know," that a quitclaim deed is a deed that transfers the actual legal rights to a property (if any exist) that the grantor has to another person. That is without any representation, warranty, or guarantee. A quitclaim deed gives no guarantee of the title status of a property, any liens against it or any encumbrances. It really means that you get only what a grantor may have—nothing more. Therefore, if the grantor has nothing, you get nothing.