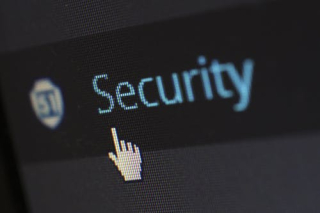 With the average American owning more than 100 online accounts, we now have to address the issue of digital estate planning. It's not as simple as gathering up the sticky notes with passwords that adorn your desk.
What would happen if you died unexpectedly and your executor needed to access your bank and investment accounts? If you've gone paperless for everything from bank accounts to investments to cable bills, how will they be able to gain access to your accounts? Welcome to the age of digital estate planning.
Kiplinger's recent story, "Your Estate Plan Isn't Complete Without Fixing the Password Problem," says that having online access to investments is a great convenience for us. We can monitor bank balances, conduct stock trades, transfer funds and many other services that not long ago required the help of another person.
The bad thing about these advancements, is that they can make for a very difficult situation for a surviving spouse or executor attempting to determine where the assets of a deceased person are held.
This was in the news recently, when the founder and CEO of a cryptocurrency exchange died unexpectedly. Gerry Cotten didn't share the password to the exchange's cold storage locker—leaving $190 million in cryptocurrency belonging to his clients totally inaccessible. Investors may never see their funds again.
You can see how important it is to provide a way for someone to access your data, if you become incapacitated or die.
The easiest, but least secure answer is to just give your passwords to a trusted family member. They'll need passwords to access your accounts. They'll also need a password to access your email, where electronic financial statements are sent. Another simple option is to write down and place all passwords in a safe deposit box.
Your executor or guardian/attorney-in-fact through a power of attorney (in the case of incapacity) can access the box and your passwords to access your computer, email and financial platforms.
This is a bit safer than simply writing down and providing passwords to a trusted friend or spouse. However, it requires diligence to keep the password list updated.
Finally, the most secure way to safely and securely store passwords is with a digital wallet. A digital wallet keeps track of all your passwords across all your devices and does so in an encrypted file in the cloud. There's only one obstacle for an executor or surviving spouse to overcome—the password for your digital wallet.
There are a number of online services now available that offer the ability to create a directive for your online account, so that there is no question from the website owner as to your intentions regarding your accounts after you have passed. Talk with an experienced Houston area estate planning attorney for help to find the one that is the best fit for you.
Reference: Kiplinger (April 19, 2019) "Your Estate Plan Isn't Complete Without Fixing the Password Problem"