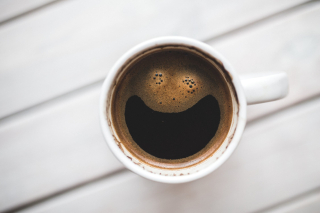 These may be common mistakes, but they are too important to dismiss and delay.
Every year, local television news crews show up at local post offices to see the lines of folks waiting to get their tax returns postmarked on April 15—even when so many of us are using online tax services. We just tend to delay taking care of tasks that are not a lot of fun. However, according to Motley Fool, there are "3 Money Moves You Can't Afford to Put Off."
An emergency fund. We're supposed to have at least three months' worth of living expenses in savings for emergencies, but 40% of Americans don't have the money to cover even a $400 unplanned expense. That means they're not even close to where they should be with their savings target. Without an emergency fund, you risk incurring costly debt if your paycheck disappears or you experience a surprise bill your regular earnings can't cover.
Financial emergencies can happen to any of us at any time. The longer you go without savings, the more you put yourself at risk. Instead, decrease the expenses in your budget to give you additional cash and deposit it in the bank. You could also get a temporary side job to bolster your cash reserves, especially if you're starting with absolutely zero.
Life insurance. If you have a family that depends on you financially or that might suffer financially in the event of your death, you need life insurance, even if you're not a high earner and you don't have children. Without a life insurance policy, you risk leaving your spouse and/or family in a financial crunch.
Choosing term life insurance over permanent life insurance can help keep those premiums affordable. You should remember that you don't need to buy the most generous available policy. A policy that pays your heirs a $1 million death benefit will cost more than one that pays out $200,000, so consider your basic needs and try to have them covered.
An estate plan, including a will. More than half of Americans don't have an estate plan in place. That means they haven't named a guardian for their minor children but will let a court decide who raises their kids, if they should die unexpectedly. Without a will, the state laws will determine how assets will be distributed. Having an estate plan means that you get to make the decisions about these and many other matters.
Don't put off these tasks. They are simply too important. Make an appointment with an experienced estate planning attorney and get started on your will, power of attorney, health care power of attorney and any other estate planning tools that you need. And get going on your savings too!
Reference: Motley Fool (February 23, 2019) "3 Money Moves You Can't Afford to Put Off"