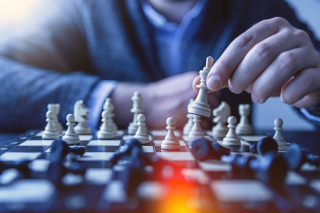 The succession plan works for your business in the same way an estate plan works for your personal life. It protects the business, outlining your wishes and plans for it to continue, or sets up a means of passing it to the next owners, whether they are family members or buyers.
Business owners who plan to use the proceeds from the sale of the business to fund their retirement have the right idea. However, with only 25% of private business owners actually having a succession plan in place, those retirement plans may not work the way they thought. Without a plan in place, the owners, their businesses and their families are at risk.
The Houston Business Journal's recent article, "Three tips to employing establishing a strong succession plan," takes up this matter for discussion.
Applying a proactive succession plan may help your business successfully move to new leadership and keep operations running smoothly. Here are a few tips for establishing your succession plan.
Regardless of whether you're going with a family member to succeed you or bringing in someone from the outside to take over, it's important that the plan is communicated beforehand. You don't want workers speculating or feeling blindsided by the decision.
Be sure that you have legal documents in place and clear expectations, guidelines, and rules, so there aren't any gray areas when the time of transition comes.
If you are appointing a family member, set out details on how other family members will contribute to the company if they are interested. You could have more than one family member run the company, but it may be best to have one clear decision maker.
If you want to have an outside party come in to run the company or have a longtime employee assume leadership, be open to ideas. Don't overlook someone who may be a good leader and a good fit for the position. As business climates shift, technologies advance and workplace skills change, make a selection of a leader who can adapt to those changes.
A team of experts who can provide objective information will be critical to the success of the plan. Your estate planning attorney, a forensic accountant and a business broker should be part of your succession plan team. Remember to leave yourself time to create and implement the team. Some experts say a succession plan should begin the moment the company becomes successful.
Reference: Houston Business Journal (September 3, 2019) "Three tips to employing establishing a strong succession plan"