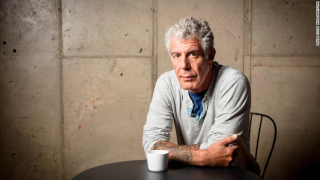 Watching Anthony Bourdain travel the lesser known corners of the world and relish exotic foods and people was fascinating.  However, that same approach does not work well, when it comes to more mundane matters, like estate planning.
What Anthony Bourdain's family could have used was a disaster plan, based on his adventures that made for great television, as reported in Wealth Advisor's recent article, "Anthony Bourdain Left Loved Ones In Limbo But The Heirs Will End Up Better Than Michael Jackson's." To date, there has not been any information about his estate. No attorney, advisor or agent has stepped up to convey any information to the public.
Although his life revolved around his personal participation in every venture, there's no indication that the work can continue without him.
It doesn't look like there was any succession planning here. It remains to be seen if there was a plan to keep his businesses afloat, without his personal participation.
Bourdain never really created much of an institution around himself: the copyright on his books was never assigned to any trust, holding company or other entity. He received production credit on his shows, but the actual production company belonged to other people. In addition, there is no restaurant for his heirs to operate or sell off. His books are seeing a posthumous bestseller effect now. The odds are good that ratings of unaired episodes will be the best ever. Bourdain's daughter will see her piece of that income.
If he left a will, the rights and royalties of those works may be placed into a trust for her now and to use when she's an adult. Otherwise, the money flows into Unified Gifts To Minors Act (UGMA) accounts, while the assets themselves sit in Unified Transfers To Minors Act (UGTA) accounts, until she turns 18.
Unlike Michael Jackson's kids, she has an immediate parental guardian to look out for her. It looks like Bourdain's ex-wife received the $3 million New York condo as part of their divorce. She might already have all of the Bourdain cash, as it is. Otherwise, any child support now disappears.
With the right team in place, his name could be turned into a global brand, with books, theme restaurant concepts and even television shows to monetize his legacy. An entrepreneurially-minded executor or family member could create an empire based around Bourdain, something he simply never put on the front burner.
Reference: Wealth Advisor (June 10, 2018) "Anthony Bourdain Left Loved Ones In Limbo But The Heirs Will End Up Better Than Michael Jackson's"