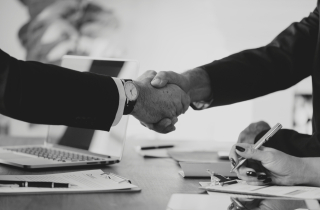 With an estimated 10,000 Boomers retiring every day, members of this generation who own businesses should already have their succession plans in place.
Exit or succession planning is a lot more complicated than most business recognize. It takes a long time if it is to be done properly. A recent article from Moultrie News, "Securing retirement through engaging in business exit planning," says that not all business-owning baby boomers are ready.
Many soon-to-be retirees are closely-held business owners who have created and operated very successful businesses for years, but they're now considering what their next move will be.
These people frequently have questions about transferring their interests to their children, key employees, or even selling to an outside third-party. They wonder what the company is worth and if they'll be able to achieve financial independence. Another big issue is how to create a plan that keeps them in control and provides greater options.
Because the vast preponderance of closely-held business owners' net worth (up to 85%) is wrapped up in their businesses, it's vital that they start the exit planning process early.
Starting early, lets an owner consider and address critical planning needs.
Every successful exit begins with deciding when the owner wants to exit, to whom they wish to sell or transfer their business and how much equity they want or need from the business.
Your exit plan should address both personal and business asset protection, strategies for tax minimization and value maximization, successor development, business continuity planning, and estate planning.
Your exit plan is your blueprint that keeps you in control of the exit planning process.
Baby Boomers should carefully consider and integrate this into a comprehensive, tailored plan.
When business owners map out a plan for their business early on, they gain more options for the business and for their own retirement. It's a win-win for the owner, their family and the business.
Reference: Moultrie News (March 30, 2018) "Securing retirement through engaging in business exit planning"