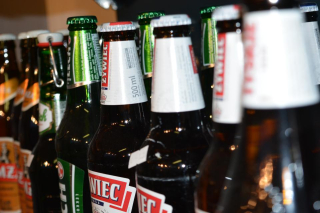 When all of your time is spent battling the challenges of mental illness or addiction, it's hard to imagine what the future will bring.  However, that's exactly why estate planning is so important.
It's not an easy issue to discuss with an estate planning attorney for the first time.  However, if your children, minors or adults, suffer from mental illnesses or addiction to drugs, alcohol, gambling or any other form of addiction, the attorney will need to know so they can advise you properly. As described in Trust Advisor's helpful article, "Hope For The Best, But Build Trusts For The Future Of Children With Special Challenges," there are certain planning techniques that could be used in these situations.
Before diving in, estate planning requires a parent to acknowledge that an addicted son or daughter may never recover. With this in mind, estate planning must be done so that the child never has easy access to the funds. In this instance, a trust with special-purpose language may be a wise option.
This solution gives you traditional estate planning goals like avoiding probate, minimizing taxes and ensuring that the intended beneficiaries are named. However, it also needs to be customized for a unique family situation, such as a child with addiction.
Parents can add a clause that lets the trustee deal with such a child. The clause can even have an incentive for the child to meet certain goals or requirements in order to receive a distribution from the trust, like staying sober.
An experienced estate planning attorney who has helped those who face these issues, will be able to help you create an estate plan that will work for your family. Don't be discouraged; yours will not be the first family needing this kind of planning and it is not that different from traditional estate planning.
For more information on special needs planning, asset protection, and more in Houston, please visit our website. 
Reference: Trust Advisor (February 15, 2017) "Hope For The Best, But Build Trusts For The Future Of Children With Special Challenges"