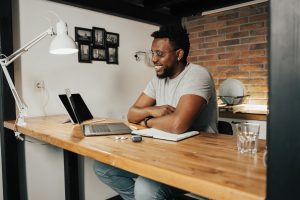 For many business owners, the future of your business and life's work is at the forefront of your mind. Business succession planning should also be at the forefront of your estate planning. Beyond the complexities of regular estate planning, business succession planning must carefully consider unique tax implications and asset protection strategies. In addition, choosing the right person to control your business—or the right plan for sale or closure—is imperative in ensuring your preferences and wishes are carried out.
Who Will Control Your Business?
When it comes to who will control your business, any business owner knows the right leader is crucial to the success of the company. If you can no longer run your business, you have several options.
First, you could transfer ownership to someone you've selected yourself. While many owners believe this will ensure their life's work is carried out with their preferences in mind, owners should carefully consider who they should pass the business to and what training will need to be done. In addition, there are tax liability issues at play in the transfer of a business.