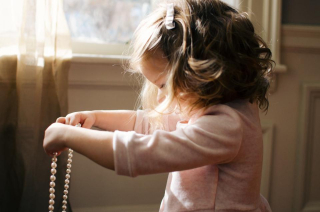 Legal battles that lasted longer than the marriage, continue to plague the daughter of a real estate investor.
A court action brought by a young woman, whose mother devoted nine years to gaining control of her trust fund, is now trying to free herself from her mother's financial grip. Her daughter claims that her mother sold as many as seven Gramercy Park co-ops and an apartment building in Brooklyn and pocketed $13 million.
The New York Post reports in "My mom swiped more than $13 million from my inheritance," that the daughter, Elizabeth Marcus, has tried for years to get a hold on a trust fund from her mom, Geraldine Lettieri. The trust was established for Marcus by her dad, real-estate investor Alan J. Marcus, before his death in 1994. The fight over his estate has been going on in Bronx Surrogate's Court, where Lettieri first won control of the trust in 2003. Elizabeth says that Lettieri used the fund like a piggy bank, buying fancy cars and a mansion in the Hamptons.
"Geraldine is irrational, self-involved and solely motivated by money and greed," Marcus alleged in court papers.
The mom says the claims are "absurd," and that the trust ran a deficit for years with real estate properties, that were "money losers."
Lettieri and Alan divorced after five years. Alan said in his will that his $30 million estate was to be divided between his two children—Elizabeth and Pamela. Alan directed that Lettieri get no portion of his estate, "either directly or indirectly."
Pamela was designated executor of the estate, and Citibank was appointed to oversee the then-9-year-old Elizabeth's trust fund. Lettieri fought for nine years for control of Elizabeth's financial affairs. When she finally got control, Lettieri plundered the real-estate portfolio to establish "several failing investment corporations" and splurge on a BMW 325i, a Mini Cooper convertible and a $5.92 million Amagansett mansion next to actress Gwyneth Paltrow's Hamptons home, Elizabeth alleges.
She also kept tight control well into Elizabeth's adulthood. Mom forced her to keep a joint bank account with her, in which Marcus deposited her pay from a software-administrator job. Lettieri also regularly opened Marcus' mail—and attempted to impersonate the girl to get access to her credit cards on two occasions, the daughter charged.
Marcus claims that she has never seen a penny from her trust and Lettieri continues to claim that most of the properties were running deficits. The case, now in Bronx Surrogate's Court, is unfolding and the drama continues.
For additional information on asset protection and inheritance planning in Houston, please visit our website. 
Reference: New York Post (April 23, 2017) "My mom swiped more than $13 million from my inheritance"