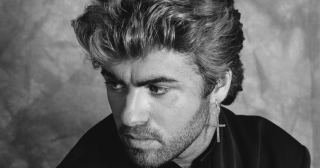 There were a lot of headlines after Kenny Goss and Michael's former lover Fadi Fawaz were cut out of the late singer's will.  Fawaz is now reported to be planning to contest the will.
Most of the late George Michael's £98 million estate will be shared by his sisters Yioda and Melanie. There were also provisions made in the will for his father Kyriacos, as well as for his close friends and former members of his staff.
"George was devoted to his dad and sisters, they were always going to be looked after," a source told The Sun.
Other beneficiaries named in the will are Michael's long-time publicist Connie Filippello, his producer David Austin, his cousin Alex Georgiou, his former personal assistant Michelle May and model friend Kay Beckenham.
However, Infosuhoy's recent article, "George Michael's former lover Fadi Fawaz 'plans to contest the singer's will,'" says that Fadi Fawaz—Michael's former lover—has said he thinks his exclusion was "completely unfair."
Fawaz is still living in the Wham! singer's multi-million-dollar home in London's Regent Park and he's reportedly looking into ways he can contest the will.
The 53-year-old Michael passed away at his home in Goring-on-Thames, Oxfordshire, on Christmas Day 2016. Court filings say his estate can now be divided, two years after his death.
His sister Yioda will decide which of the singer's friends receive what parts of the will, it states.
Former bandmate Andrew Ridgeley was mentioned in the will, but his ex-girlfriend and former Wham! backup singer Shirlie Kemp received a share. However, Michael's long-term partner, Kenny Goss, and Fawaz are not included in the will. Fawaz dated George from 2012 until his death and found his body.
Fawaz has been squatting in Michael's home after ignoring legal letters telling him to vacate the premises.
A substantial portion of the singer's possessions, including a piano once owned by John Lennon, were donated to The Mill Charitable Trust in his will.
Michael was also known for his philanthropy. After he died, Christie's held a live auction of his private art collection and the proceeds will be used to continue the charitable work, in addition to a sizable charitable donation that was part of his will.
Reference: Infosuhoy (June 15, 2019) "George Michael's former lover Fadi Fawaz 'plans to contest the singer's will'"