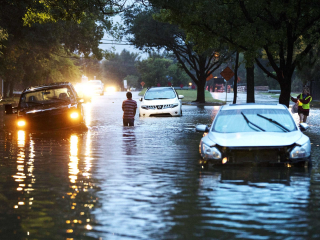 Many people have heard of Powers of Attorney, and now, during this time of unprecedented disaster and flood, these two documents are more important than ever. There are two Powers of Attorney – the Durable (Financial) Power of Attorney and the Medical Power of Attorney.
The Durable Power Attorney allows you to name someone as your "agent" who can act for you on any financial or other asset-related action that you have authorized. For example, you may have an elder parent who may have been evacuated from an assisted living facility and cannot access their bank accounts, or, you yourself may have been evacuated and the last thing on your mind is how to pay certain bills. With a Durable Power of Attorney in place, the person you name as your agent can act for you and alleviate that pressure, so that you can focus on you and your family's recovery.
A Medical Power of Attorney works in a similar manner. A Medical Power of Attorney allows you to name someone as your "agent" to make medical decisions for you. For example, say you were injured while evacuating or in a car wreck and could not make medical decisions for yourself. By nominating an agent, that person could make decisions regarding your treatment. Conversely, if you have an elder parent, they could name you as their agent and you could make decisions regarding their treatment. Having a Medical Power of Attorney may relieve your caregivers and loved ones from some of the hoops they would have to jump through to otherwise ensure that you would receive proper care.
There are many places where Power of Attorney forms can be found, but only a licensed attorney can ensure that your wishes are accurately captured when completing a form.
For additional information about Powers of Attorneys in Texas or help with your Houston documents, please visit our website.