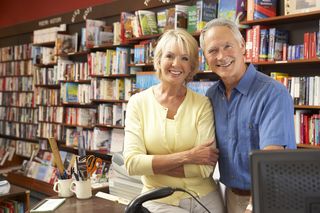 As with the rest of America, Hawaiians are coping with a growing population of citizens over age 65 diagnosed with Alzheimer's, approximately 25,000 in total. Advocates, including members of a dementia task force under the Executive Office on Aging and members of the local Alzheimer's Association, are focusing on preparing professionals and caregivers to address the often complex needs of individuals with dementia.
A recent article in KHON, titled "Task force aims to help seniors living with dementia" recently reported on this.
James Pietsch, the director of the University of Hawaii Elder Law Program, told KHON that there are multiple tasks under this task force, one of which is supportive research to determine whether professionals are qualified or capable of handling these type of cases. Professionals like doctors, social workers, nurses, and lawyers need to be better prepared to handle issues involving dementia.
Pietsch explained that the group is trying to develop a core of individuals—attorneys who are dementia capable—a term being used to describe an attorney who would be comfortable handling issues relating to dementia.
The dementia task force is trying to make life easier on dementia patients and their caregivers. They want to educate them on complicated issues like Medicare, Medicaid, advanced directives, and power of attorney laws. They also want to educate these individuals who can help change those laws to reflect a growing need to make it easier for families who are navigating this very complex area.
As more and more baby boomers reach retirement age, dementia cases are expected to increase. Whether your family has ever experienced dementia in the past or not, now is a good time to do proper estate planning so that any issues can be discussed and your wishes documented in advance of the impact of any kind of age related degenerative mental illness.
For additional information on long term care planning and estate planning in Houston, please click here to visit my website.
Reference: KHON (November 26, 2015) "Task force aims to help seniors living with dementia"