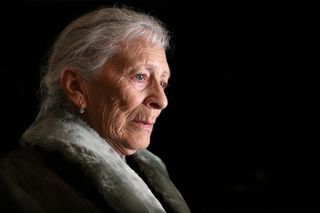 The Long Term Care Special Prosecutions Unit was created one-year ago and since then, special agents have opened 113-cases, filing five felony charges since last summer. San Diego families in search of quality care are now getting more allies in the fight against elder abuse.
As abuse against seniors is on the rise, the need for elder abuse resources is crucial to fight the mistreatment of our loved ones.  We hope Houston-area enforcement agencies follow the lead established in San Diego County.
"Elder abuse is one of those areas that is under reported for a lot of reasons and we've shined a spot light on it here in San Diego County," District Attorney Bonnie Dumanis told sandiego6.com in a recent post titled "D.A. launches new resource to combat elder abuse."
The district attorney's office and the county board of supervisors have helped create the long term care special prosecutions unit. They now have launched two new resources to help protect seniors. Before that office rarely received any information regarding possible abuse in such facilities unless the initial report was taken by a law enforcement agency. Now families can report elder abuse directly from a special section on the DA's website, as well as via a new reporting phone number.
County leaders report that they have a growing aging population, and the number of people ages 75 and up will nearly double in the future from 170,000 to 325,000. That big increase will demand additional resources and additional oversight to make sure that senior citizens are safe and have adequate care, the article says.
This is the same news almost everywhere as baby boomers are retiring and some are becoming unable to care for themselves.
Speak to an experienced and qualified elder law attorney who can guide you on a strategy that ensures care for you or a loved one when they need it.
For additional information on elder law topics in Houston, please click here to visit my website.
Reference: sandiego6.com (May 4, 2015) "D.A. launches new resource to combat elder abuse"