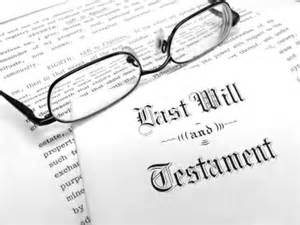 Rubin Frels is considered by some as the "godfather of movies in South Texas." Although he has been dead for almost a year, the prominent Victoria businessman's estate is still being legally contested by two of his longtime associates, Brad Richards and Gary Dunnam.
The Victoria (TX) Advocate has reported all of the details in its article titled"Prominent Victoria businessman's will contested."
Dunnam, who knew Frels since at least 1971, says the 2001 will is valid. He also claimed Richards, who was Frels' partner of 15 years, isolated Frels from his friends.
Richards is holding that the 2002 will is the valid one, and that he is the trustee of the estate.
"Rubin Frels is an institution here," Richards' attorney told the paper. "The whole town knows Rubin. To say that Rubin Frels was under influence or not in his capacity 15 years ago, defies everything that anyone in this town knows. He was an incredible man."
Frels was 85 when he died last June. He described theater and art as his birthright. He was invited in 1955 to be a guest of Metro-Goldwyn-Mayer Pictures one-day ticket-selling workshop. Two years later, he was featured as a harpsichord soloist in the San Antonio Symphony Orchestra.
The court has appointed a temporary administrator to determine what assets are in the estate. Richards' attorney argues that there are no assets. If that proves to be true, the case may be rendered pointless and grind to a halt or Dunnam may continue trying to prove the 2001 will is valid. He is the only person with a copy.
Richards wants to renovate a theater Rubin closed long ago, as he promised him he would before his death. Richards said that's still the plan "if finances allow, but this challenge to the estate is eating up a lot of money."
Don't allow this type of fighting and uncertainty surround your estate. Work with a qualified estate planning attorney.
For additional information about estate planning and wills in Houston, please click here to visit my website.
Reference: Victoria (TX) Advocate (May 3, 2015) "Prominent Victoria businessman's will contested"