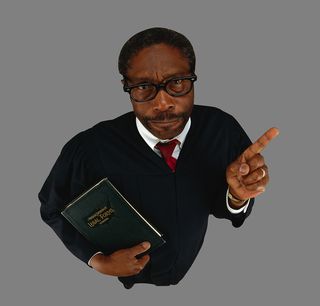 Although many people feel frustrated by elder guardianship systems designed to protect adults no longer able to fend for themselves, what's even sadder are the many instances where it turns out that the elder guardianship system is doing its job properly –and strangers have no choice except to step in and make decisions that families and friends simply cannot.
Elder guardianship can be complicated. Many question if our elderly loved ones are getting the proper care they deserve in those situations.
The (Sarasota, FL) Herald-Tribune, in a recent article titled "The takeaway lesson on elder guardianship,"says that one woman contacted the newspaper writer from an assisted-living facility, saying she had been incarcerated against her will. She moved to be closer to her son, but her daughter in Arizona had her under guardianship, which permitted limited contact with her son.
After the journalist spoke with both of them and read the court filings, it appeared the woman didn't need to be locked away. She might be better off moving in with her local son and his family, who were willing to care for her. However, later it was revealed that this son was convicted of securities fraud.
Unique issues in a family can create wrinkles that are unforeseen.
Many efforts around the country are concentrated on legislative efforts to improve elder guardianship, and to ensure the process is implemented only in cases where other attempts to help have not succeeded.
It's best to start your Houston estate planning process early. Make legal plans now, so there will be no drama should you need help mentally or physically in the future. Who do you trust to take care of such matters for you?
Contact an experienced elder law attorney to help you. He or she understands these issues and can work with you and your family to find the best resolution.
For additional information regarding elder guardianship and elder law in Houston, please click here to visit my website.
Reference: The (Sarasota, FL) Herald-Tribune (February 27, 2015) "The takeaway lesson on elder guardianship"