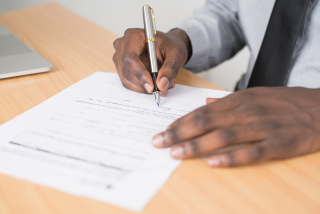 The durable power of attorney is a means of naming a person who can represent another in all legal and financial matters, while they are alive and well, as well as when they are incapacitated. It is a legal document that needs careful consideration.
The power of attorney gives a representative or an agent the legal right to conduct financial affairs for another individual. A healthcare power of attorney gives an agent the ability to make medical decisions for another person. Both can be crafted by an estate planning attorney to give complete and wide-ranging decision making powers, or to be more targeted.
The Aitken (SC) Standard's recent article, "The durable power of attorney," explains that there are three different types of powers of attorney: nondurable, springing and durable.