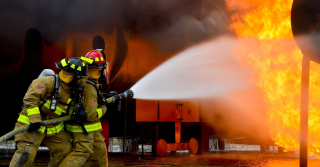 The swiftness of fires and flood in the news in recent months, even in places that have never experienced dramatic disasters, puts a spotlight on the need for preparedness. That includes your estate plan.
The evening news presents enough reminders about the need to plan for disasters. However, many people feel like it can't happen to them, or they don't know what to do. Forbes's recent article, "How To Make Your Estate Plan Doomsday Ready," looks at a couple in their 80s, who recently had their house in North Carolina destroyed by Hurricane Florence, and the picture of what has occurred should be a life lesson for all.
This couple depended on their adult children, who were all in other states, to help—but there were many obstacles. They didn't have access to a computer and couldn't remember account information or their passwords or even how to access their email. They asked their daughter to go online and pretend to be them, to begin accessing information. OK, that may not be legal, but desperate times can call for desperate measures.