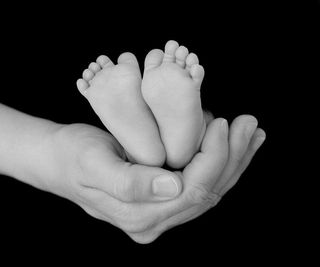 An unmarried father-to-be asked what he needs to do to protect the mother of his child in the column "Having a baby, but not married? Some financial advice," from New Jersey 101.5. His concern is well founded because if something unfortunate happened to him, she would not be first in line for his assets. He also asks if the necessary documents are prepared while they are unmarried, what needs to be changed when and if they do get married?
In many states, the rights of unmarried couples are different than those of married couples. As far as a minor child, child custody issues are the same whether or not you are married, as the courts make decisions based upon the best interest of the child. Of course, the surviving parent will be the default guardian, but in the event that both parents die, issues can arise without a will and the designation of an alternate guardian. In addition to an unforeseen death, you also need to consider what could happen if you and your partner split up.
Distribution of property is very different between married and unmarried couples that break up. If you are married, almost all property will be distributed equitably and alimony can be awarded. However, when unmarried couples split up, individual property is retained by the original owner—and only jointly-owned property, like a home with both names on the deed, is divided between the parties. Further, neither party of an unmarried couple gets alimony, but this can be addressed by an unmarried couple if they sign a Cohabitation Agreement.