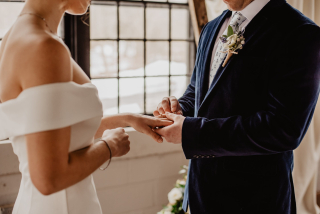 Whether you and your spouse have a pre or post nuptial agreement, they are a good way to make divorce or death a little less overwhelming.
If you are wealthy, expect an inheritance or have been married before and have children from a prior marriage, you may want to consider a prenup or a postnup as a useful planning tool. An article from Investopedia, "Prenup vs. Postnup: How Are They Different?" explains why these documents are important.
A prenuptial, made before the marriage occurs, or a postnuptial, made after you've said your wedding vows, serves to protect both parties from the emotions (and some of the drama), if the marriage should hit the skids or when one of the couple dies.