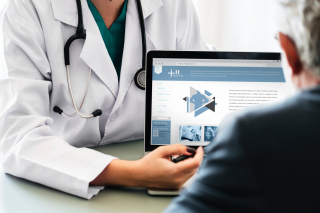 Don't have a medical directive, or don't remember the last time you reviewed it? That means it's time. We never know when an emergency or sudden onset illness will strike.
The biggest problem with medical directives, is getting people to confront the concept of being incapacitated or near death. Once you get past the emotional response, then a clear head and rational thinking make taking care of these important documents easier. However, they have to be updated, just like your will.
Your medical directive sets out what kind of care you want, when you are near death. A health care power of attorney names a person who will be empowered to make medical decisions on your behalf, if you cannot. These are tough concepts to wrap your head around, but very necessary. Without them, family members and doctors won't know what you want. However, is what you wanted at age 30, the same as what you want at age 80? Maybe not.
The Watertown Public Opinion's recent article, "Keep medical directives up to date," says that it's not uncommon to find situations, where medical directives that were valid when they were executed, become potentially useless. A family member could choose to make end-of-life decisions but then fall victim to dementia, which impacted their competency to make those decisions. 
If your medical directive names your spouse, you should also name an alternate since your spouse, who's aging along with you, may not be the best person to make hard decisions when the time comes.
In addition, you should communicate your specific wishes to both your primary and alternate designees. Ask them if they think they'll be able to carry out your wishes. These conversations aren't easy, but they're essential.
On one hand, it may not be really hard for a family member to consent to become the designated representative in a medical directive. However, if the agent named in a healthcare power of attorney is in good health, the need to make hard decisions is somewhere in the future and can feel almost theoretical. When a medical emergency or an extended final illness occurs, a family member who's frightened, grieving, and exhausted may then find actually making those decisions to be the toughest thing they've ever had to do.
You should provide your family with clear directions to make end-of-life decisions for you. This means you need to do more than simply write their names into a document.
You'll want to have a very frank conversation with the people you name to these roles. Are they able to follow your wishes, knowing clearly what you want to happen? Every now and then, have a follow up conversation to make sure they are still prepared to speak up on your behalf. You should also thank them for their willingness to take on this important responsibility.
Remember that Texas recently updated the statutory Medical Power of Attorney forms in 2018. Meet with a Houston estate planning attorney that's experienced in knowing what issues to look for in advanced directives. 
Reference: Watertown Public Opinion (November 20, 2018) "Keep medical directives up to date"