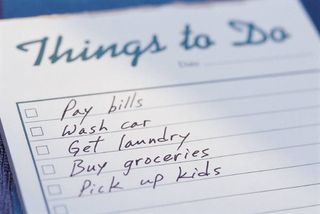 Have a plan; either you decide or someone else does.
Year-end is a great time to evaluate your estate planning goals! This timely topic was the theme of a recent article in the Pittsburgh Post Gazette titled "Holiday season is the best time to update your estate planning."
Here are some questions you ought to ask yourself as 2015 draws near:
What do you have that may be beneficiary designated (life insurance, IRAs, 401ks, etc.)? Do you want the same beneficiaries on all of these? If not, plan to change them.
Do you have contingent beneficiaries, if the first beneficiary predeceases you? If the answer is no, you could pay significant taxes for your IRA, for example. Some of the money will go to income taxes because the funds are going to your estate instead of being able to stretch out the distributions over the life expectancy of the beneficiary.
Have you sat down with an estate planning attorney to create your estate planning documents?If so, review them before the family gatherings and make any changes needed.
Who is going to handle your affairs if you're incapacitated or when you pass away? Designate the individuals you trust to take care of your affairs before they're needed, and make sure they'll do it. You can also make sure your family members know your wishes for health care decisions and end-of-life choices.
Do the parties acting on your behalf know the location of your important documents, like power of attorney and health care directives? You don't need to give out copies of these documents, but let someone know where they can find them.
Last but not least—before the year ends—are you able to make gifts of some of your assets to loved ones?  If you are financially able, take advantage of the $14,000 annual exclusion from federal gift taxes to give that amount to as many people as you want.
Make it a truly Happy New Year and get that estate plan together.
For additional information about estate planning and retirement planning in Houston, please click here to visit my website.
Reference: Pittsburgh Post-Gazette (November 23, 2014) "Holiday season is the best time to update your estate planning"