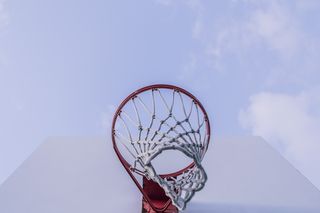 Legendary Coach Dean Smith's estate is making news and not for vast wealth.  The North Carolina basketball coach left $200 each to almost 200 players via his revocable trust.  Typically, trusts are a private matter but Coach Smith's legion of admiring basketball players shared the news via social media.
Revocable trusts are a very popular estate planning tool used by many to keep the details of an individual's estate private. Wills, by contrast, are public documents. Coach Smith may not have intended for his gifts to be public knowledge, but his generosity is clearly treasured by his players.
Read the full story in a Bloomberg.com article, titled "Dean Smith's Generosity Got Lots of Press. His Estate Plan Deserves Some Too."
A revocable living trust allows a person to change their mind and dissolve the trust at some point. That's not a problem. But if you don't, whatever assets you transfer into the trust don't go through probate when you die. They're not frozen (and are unseen by the public).
The original article emphasizes that you'll still need a will to account for any assets that are left outside the trust, like a car. This type of will is called a "pour-over" will. It's designed to take everything left outside the trust and pour it in.
Trusts aren't designed to be used in place of a last will and testament, but they become the main estate planning document. A revocable living trust isn't for everyone, the original article cautions. In Illinois, for instance, when a revocable living trust is used as the main document for an estate, creditors have two years to make claims—much longer than the typical six-month period allowed when a will is the primary document.
For additional information about revocable living trusts and other estate planning questions in Houston, please click here to visit my website.
Reference: Bloomberg.com (March 27, 2015) "Dean Smith's Generosity Got Lots of Press. His Estate Plan Deserves Some Too"