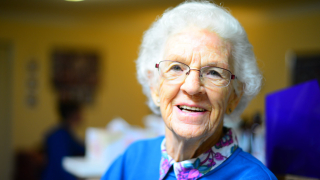 Professionals who have had clients with family members suffering from dementia have a greater understanding of the challenges these families face. However, living through the experience personally is totally different.
When a loved one receives a diagnosis of dementia, as described in this deeply personal article from Financial Advisor, "The Limits of Financial and Estate Planning for Dementia," the family has to begin immediately planning for the present and the future. It is a difficult journey. This story shares the family's experience to help others.
The father was an extremely intelligent man, with a master's degree in engineering and an MBA from a prestigious business school. When diagnosed with dementia, he and family members moved quickly to ensure that the correct documents were in place, working with a trusted estate planning attorney. The family's plan worked well, as his father was able to be active for the early stages of the disease and never injured himself or anyone else.
The elderly, and especially those with dementia, are very vulnerable. They can make poor decisions and are targets of scam artists. There were attempts to scam this gentleman, but the damage was minimal, because there was good planning and good execution of the plan, as well as safeguards.
The man's wife used the power of attorney to get the bank to maintain strict controls over their funds. There were offers of new credit cards, personal loans and home equity loans coming from the family's bank. She was able to stop those offers from entering the house.
As his disease progressed and he spent late nights watching infomercials and surfing the net, things started to arrive at the house that were not needed. Limits were put on his credit card. He was removed as a co-trustee for the family's living trust. The trust document simply required two doctors to remove him as a trustee, so he could not access brokerage accounts, write checks or do any online banking.
His living will was a huge help, when he entered hospice care. When a sibling from out of town arrived, she was outraged to hear that he was not being fed. At that point, he was expected to live only a few days, and that had been his request, which was documented in the living will. After reading it, she understood that this was his wish, and a potential problem was averted.
It wasn't all neat and tidy. The bank process took time and there was a struggle over the power of attorney, as is commonly encountered. The POA is an important document and banks preferred, as do many institutions, to have their own forms done. Some of the doctors were not as respectful of his wishes, and some were hesitant about putting in writing a recommendation that he no longer drive.
 However, despite the difficulties, three things got this family through their father's journey. The legal documents were in place, the family was nearby and able to help out, and there were friends and others who gave tremendous emotional support.
If you suspect that a family member may be experiencing early symptoms of dementia or Alzheimer's, it's time to sit down with an estate planning attorney and start to prepare for what the future will bring. An experienced Houston area estate planning attorney knows the documents that will need to be prepared and will also be able to guide the family to various resources.
Reference: Financial Advisor (September 25, 2018) "The Limits of Financial and Estate Planning for Dementia"