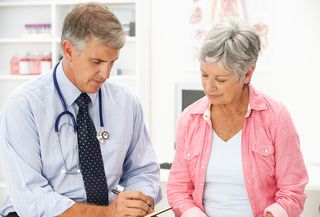 Consulting financial and tax advisers as part of planning the retirement process is essential to get the health-care piece covered. Enjoying truly golden retirement years means a lot of different things to different people, but it should include planning for long-term health care now so we obtain the end-of-life care we desire without becoming a burden on our children or the state.
According to a recent article in cincinnati.com, titled "Consider health care when retirement planning," long-term health care may be a considerable expense during our retirement years, with most of this spent during the last three years of life.
Health care spending has outpaced inflation over the past decade—from a 6percent increase to just 2.5 percent for core inflation.
So what do we do about rising long-term care costs?
You should examine your cash flow in retirement: monthly income versus expenditures and line that up with the cost of Medicare Parts A, B and D, which is about $1,700 for an individual. With a supplemental "Medigap" C plan, you add $2,200 per year in premiums. That's close to $4,000 per person or $7,900 per couple.
Generally speaking, your total premiums and health care costs under Medicare can be estimated based on two factors. A study by the Employee Benefits Research Institute in 2013 predicts that a 65-year-old retired couple will need to fund $255,000 to $360,000 in Medicare premiums alone (including Medigap), as Medicare will cover only 62% of medical costs. Also, remember that Medicare doesn't cover long-term health care. When you run out of funds, Medicaid fills the gap, which means costs for in-home health care and nursing homes must be covered by other sources, such as long-term care insurance.
Here are some things to consider when planning for a retirement with long-term health care:
Will you have savings and assets at retirement to cover your projected health care costs?
Are you and/or your spouse in reasonably good health now and does your family have a track record of living into their 80s or 90s?
Will you work during any stage of retirement and earn money?
Do you know when you want to start taking Social Security, and why?
What do you project will be your annual income and expenses during retirement, and have you looked at possibly needing to increase your annual income beyond inflation to address potentially higher health care costs?
If you need long-term care, have you factored in those needs and costs?
Do you have an understanding of various types of long-term care insurance policies?
Discussing your plans with an experienced estate planning or elder law attorney when planning for retirement is critical to enjoying your retirement years without becoming a burden on children or the state.
For additional information on long term care planning, retirement planning and elder law in Houston, please visit my website.
Reference: cincinnati.com (January 19, 2015) "Consider health care when retirement planning"