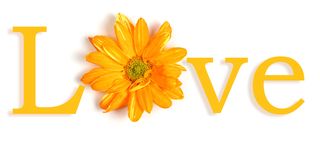 Lauren Bacall's loss of husband Humphrey Bogart when her children were young does point to some of the issues surviving spouses face when there is a difference of age of 20 years or more. Of course, May-December marriages don't only happen in Hollywood, and the resources and circumstances can be very different.
Lauren Bacall lost husband Humphrey Bogart when her children were young. When interviewed by Vanity Fair in 2011, she considered herself lucky to be married to Humphrey Bogart, benefitting greatly from his knowledge of Hollywood. Bacall was 25 years younger than Bogart, but she didn't mind the age difference at all. However, losing her husband emphasizes the issues surviving spouses face when there is a significant age difference in the couple— in Hollywood or otherwise.
In May-December marriages, there is a strong possibility one spouse will survive the other by many years. Typically it is an older man and a younger woman, although vice versa as well. Since women generally live longer than men, when it is the husband who is the older spouse, the estate planning issues are even more critical. A young mother with children can be placed in a very tenuous position if she has stopped working to raise the family and the husband passes away. A young mom needs a financial plan that contemplates this situation.
A qualified estate planning attorney will create a comprehensive estate plan that incorporates contingencies for difficult issues that affect the surviving spouse as well as any surviving children (including children from different marriages who could be close in age to the new spouse).
MarketWatch's recent article, titled "Bogie and Bacall: Iconic May-December romance," suggests the QTIP Trust. This trust allows assets to be placed in trust for the benefit of the surviving spouse while she is alive. The assets then pass to the children of the older spouse at her later death. It could be a long wait if the surviving spouse is significantly younger; in that case, individuals will purchase life insurance to provide assets to children from a prior marriage. This allows them to leave other assets to the current, younger spouse and eliminates some (or all) of the hard feelings from the children of the first marriage. Another way to go is to set up trusts for the children while the older spouse is still alive. Talk to your estate planning attorney to see what will work best for you.
Bacall's estate planning did seem to have a Hollywood ending: she planned it right and was able to divide the majority of her $26.6 million estate between her three children, with $250,000 going to each of her grandsons, $10,000 for the care of her dog, as well as gifts to two of her staffers.
For additional information on estate planning, wills and trusts in Houston, please click here to visit my website.
Reference: MarketWatch (Aug 27, 2014) "Bogie and Bacall: Iconic May-December romance"