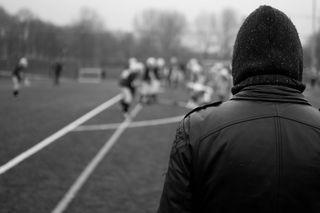 The transition from pro football to civilian life is easier for NFL players who can get assistance from a comprehensive support program created by the NFL and the NFL Players Association. The program recognizes the challenges facing retired football players as they shift to life without football. Many have no experience handling finances or coping with emotions of day-to-day living.
A recent article in The Employee Benefit News, "NFL aims to keep players financially fit," describes "The Trust," which officially launched in 2013. It's an extensive financial wellness program that includes education, lifestyle, health, and career services. It has helped about 1,000 former players each year.
Players who enroll are assigned a case manager who identifies their key issues. Then The Trust and its service partners devise a customized "game plan" that tells the player where he is financially, where he should be, and how to get there. A critical part of the program works to create a community for these retired players where they share their personal stories with each other and mentor others who are in need.
The most popular financial topics are estate planning, setting up college funds for players' children, business counseling, and investment strategies. The Trust also offers advice on health, fitness, relationships, mental health, new careers, and going back to school.
Mental health issues are a frequent occurrence for NFL players, many of whom must retire earlier than they anticipated from pro football because of injuries. Going from being a celebrity player to a regular person can be very difficult. They may feel isolated after spending years surrounded by teammates and a professional team of handlers, coaches, etc. Add to that the stress of managing money for the first time, and the potential for problems is exacerbated.
For additional information about estate planning and asset protection in Houston, please click here to visit my website.
Reference: Employee Benefit News (November 23, 2015) "NFL aims to keep players financially fit"