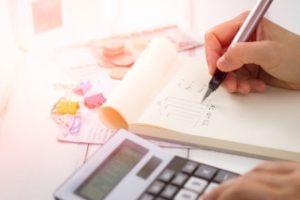 Estate planning is an integral part of life for all Americans, regardless of your age or the amount of financial assets you've accumulated thus far in your life. However, one of the most common misconceptions about estate planning is that once your estate planning documents have been drafted, you never need to revisit them. At McCulloch & Miller, we recommend all of our clients at least annually review their estate plan with an attorney to ensure that it continues to meet your needs, goals and current situation. Moreover, it is essential to take a look at your estate planning documents whenever you experience a major change in your life. It is for this reason that we've developed the Estate Planning Maintenance Plan.
What Is the Estate Planning Maintenance Plan?
The idea behind an estate plan is to create documents that will serve your interests regardless of what the future holds. However, over time, the circumstances of your life will change. The Estate Planning Maintenance Plan is a new program McCulloch & Miller, PLLC has rolled out to help current clients keep on top of their estate planning needs. The plan was designed for our existing clients in hopes of offering a cost-effective way for them to make sure their estate plan continues to serve them as well as it did when it was first created.
For the low annual cost of $500 (for individuals) or $750 (for couples), you will receive the following:
An annual consultation for an estate plan review;
Access to exclusive estate planning maintenance workshops;
Unlimited changes to durable powers of attorney [link to Power of Attorney Documents page];
Unlimited changes to medical powers of attorney; and
Timely updates on all relevant changes to the law that may impact your estate plan.