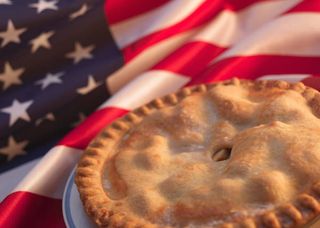 Thanksgiving weekend is a time to reflect, visit family, and of course, eat your fair share of pie. And while we may be thankful for the people and the wealth in our lives, not enough of us have planned to protect all that we have.
Pass the pie please! And not just the pumpkin pie. How about my slice of the Houston estate? Probably not something you'd really say at your Thanksgiving dinner, but maybe you should.
CBC News in Toronto recently cited a survey that 40 percent of Canadians aged 65 and older felt unprepared about their estate plan. It seems that our good friends to the north are unfortunately much like those of us here in the United States.
The article, titled "Estate planning: Talking with family about dividing the pie," states that families are not perfect and that many of us have relatives more akin to Bart and the Simpsons than the Brady Bunch.
What about your family? Is it always fun and laughter or are there a few of Homer's Doh!'s mixed in?
It is easy for emotions to run high during estate planning. Siblings can feel slighted, or the trust-level between siblings or even the executor can erode. That is why it is so very important to entertain these types of conversations early and often. After all, as the original article asks, who do you want deciding what is best for your family: you, or a stranger?
Unexpected events happen, and it is smart to start your early planning now to alleviate headaches and heartaches in the future. Discussions about your estate may be a bit uncomfortable, but it is important and necessary. If you are having a hard time with this, the original article suggests that you use a celebrity death or a messy estate story in the headlines to spring into this personal topic.
Also here are some more pointers:
Have a family meeting, which can be a great way to get everyone together, ask questions, and make your wishes known.
Update your estate plan, as your life and assets can change in just a few years—as can your wishes.
Do not forget about personal items, which are often very important to loved ones.
Wherever you are in North America … north of the border or south, do not put this off. Speak to an experienced and qualified estate planning attorney and start making your plans today.
Reference: CBC News (Oct 12, 2014) "Estate planning: Talking with family about dividing the pie"