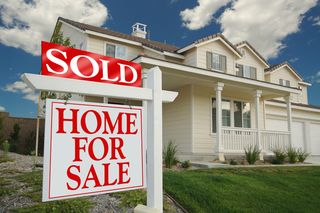 Home equity loans can be problematic if not done correctly and require careful attention to the rights of the surviving spouse, if you are married. And of course, the end of the process means you or your heirs give up your home. There are other ways to tap into your home's equity that are worth considering. Here, we take a quick look at the top alternatives to reverse mortgages.
Is a reverse mortgage really the answer to your cash-flow needs? It all depends on your situation and the options at hand.
A recent Investopedia article, titled "5 Top Alternatives To A Reverse Mortgage," examines some of the top alternatives to reverse mortgages.
1. Refinance Your Existing Mortgage. If you have an existing home loan, you may be able to refinance your mortgage at a lower interest rate and lower your monthly payments to free up some cash.
2. A Home-Equity Loan. This is basically a second mortgage which allows you to borrow money against the equity in your home. The interest is typically tax deductible for loans up to $100,000.
3. A Home Equity Line of Credit. A home equity line of credit ("HELOC") lets you borrow up to an approved credit limit on an as-needed basis, and you pay interest only on the amount of money you actually withdraw. These are adjustable loans, so your monthly payment changes with the interest rates. Interest on a HELOC is usually tax deductible for loans up to $100,000.
4. Sell Your Home and Downsize. The original article also suggests that you think about selling your home to give you access to your home equity. This can be a great option if your current home is too big for your current needs or too difficult or costly to maintain.
5. Sell Your Home to Your Children. One way to do this is a sales-leaseback agreement, where you sell the house to your kids, then rent it back using the cash from the sale. Your children get rental income and will be able to take deductions for depreciation, real estate taxes and maintenance.
The original article says that reverse mortgages may be good for those who are "house-rich and cash-poor." That is, people with home equity but too little retirement income. Before you decide on which option (if any) is right for you, you should definitely speak with an experienced estate planning attorney.
For additional information on estate planning and other elder law topics in Houston, please click here to visit our website.
Reference: Investopedia (October 17, 2014) "5 Top Alternatives To A Reverse Mortgage"