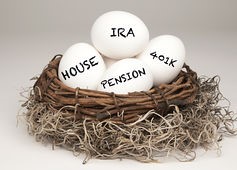 The rules for IRA distributions can be complicated. Unforeseen circumstances can make things even more complex. Understand the rules, so the money goes where you want it to.
What happens if you designate each of your two adult children as 50/50 beneficiaries of your IRA, and then one of them dies? Will the funds go to your grandchildren?
MarketWatch answered that question in its article, "Who gets your IRA when you die? It's not so simple." The answer to what happens to the IRA money is dependent upon what the beneficiary designations say and when one of the children passes away. The beneficiary designations state how it will be distributed.  However, that may not be what is written in your will.