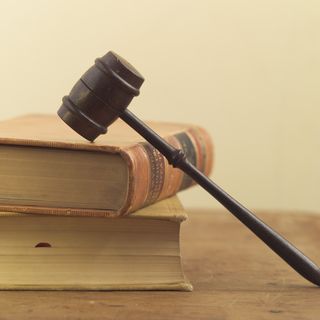 A tax battle is brewing over his $83 million estate, pitting Mr. Clancy's wife against the adult children of his former marriage. His widow Alexandra Clancy is taking legal steps aimed at shifting all state and federal estate taxes—estimated in court papers at as much as $16 million—to the portion of the estate Mr. Clancy willed to the four grown children he had with his first wife.
A high-profile estate battle is brewing for a certain famous author. The late Tom Clancy likely didn't anticipate adding this "thriller" to his list of works.
Tom Clancy's estate includes a 12 percent stake in the Baltimore Orioles baseball team—estimated to be worth $65 million—and a collection of unique items, such as a World War II tank "with very low mileage," according to Maryland probate court filings. In 2013, he died in Baltimore.  He was survived by his daughter from his current marriage.
As covered in a recent Speakeasy blog on The Wall Street Journal titled "Tax Battle Brews Over Tom Clancy's $83 Million Estate," Mrs. Alexandra Clancy is the sole or main beneficiary of two-thirds of the estate. She says the estate's executor has wrongly decided that $6 million of the tax burden should be paid by a family trust. Note: Alexandra is the primary beneficiary of the family trust. Her lawyers say that is not what Tom Clancy intended. Consequently, the lawsuit is to prevent an "improper, inequitable and unjust result." The petition filed in Maryland probate court by Mrs. Clancy argues that Tom Clancy modified his will in 2013 to ensure the family trust fell under the marital deduction—her share would owe no money in estate taxes, and the share of the adult children of Tom Clancy would owe the whole amount.
A judge has ordered the attorney for the estate to file a response and has also temporarily limited his powers over the estate. Ms. Clancy wants the judge removed.
The court filings also detail some of the assets held by Tom Clancy, who had a well-known fascination with military equipment. Court papers show he had a collection of 26 "handguns and long guns of various makes and models" valued at roughly $35,000. The tank is a rare 1943 M4A1 Sherman known as a "Grizzly." There were just 188 built. He kept the tank at his 535-acre Chesapeake Bay estate, which is valued at $6.9 million. Clancy's other listed possessions include a 2001 Ford F150 truck, a 1993 Cadillac Allante—both listed in good condition. He also had about $44,000 worth of telescopes, watches, memorabilia, and other personal items. There could be more assets out there.
Before the final gavel comes down, there likely will be more chapters to this unintended Clancy thriller.
For additional information about wills, estate planning, and trusts in Houston, please click here to visit my website.
Reference: Wall Street Journal, Speakeasy blog (September17, 2014) "Tax Battle Brews Over Tom Clancy's $83 Million Estate"