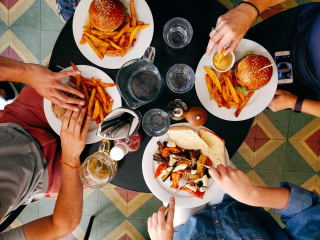 Conversations about money, death and dying wishes become tangled up in strong emotions surrounding these matters. A strategic approach might be helpful.
Every family is different, but almost every family struggles with conversations about wills, estate planning and money. A recent article in The Chicago Tribune, "Have the estate planning talk," advises a thoughtful approach while letting you know that this is hard for everyone.
This is a tough topic because feelings and money get tied up. Money in many instances can conjure feelings of control (or lack of it), dignity, shame, fear, or a lack of confidence. Many conversations go south quickly. For example: if an adult son asks his mother if she and his father have recently updated their wills, he might be met with a response such as, "Why? Are you hoping we'll die soon, so you can use your inheritance to finally pay off that huge mortgage we warned you not to take?"
You can see how these kinds of conversations can go downhill pretty fast, which is why everyone should resist the urge to take the bait that's thrown out. Typically, that's not the way it's intended to work.
Rather than jumping into such a discussion with both eyes closed, think about just one issue to start—such as the re-titling of a bank account or making a beneficiary designation. This may help you get into a broader discussion on family finances and estate planning.
Once you get going with a meaningful discussion, ask your parents what goals they're trying to accomplish, like making sure that assets are passed to the next generation and beyond … or are there concerns about an heir blowing all the money that's left to him/her? Are there charities to remember in the estate plan?
Talking over these concerns with a qualified Houston estate attorney can help you create an estate plan that addresses all of your issues and concerns. Remember that you'll want to review your estate plan every few years.
The basic documents that most people need include a will (and don't forget to name a guardian if you have minor children), a letter of instruction that conveys your wishes for burial or cremation, power of attorney, health care proxy and if applicable, trusts. The goal is to have these documents prepared long before they are expected to be needed.
There's no way to make these conversations easier, but if you don't have them now, and if the proper planning isn't done in advance, the results will be costly and time consuming. Something to think about during the holiday season. 
For additional information related to estate planning or how to approach "the Talk", please visit our website.
Reference: Chicago Tribune (October 20, 2016) "Have the estate planning talk"