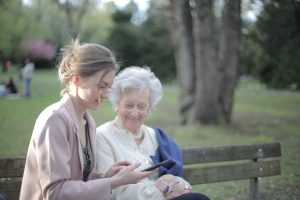 It can be difficult to face the mortality of a loved one. Unfortunately, when a loved one is diagnosed with a serious brain disease, family members do not have a choice. Diseases such as Alzheimer's, Parkinson's, and ALS bring families face to face with the reality of a family member's condition. This makes it important to take action to secure their legacy and clarify their wishes. Putting together a Houston estate plan can accomplish this.
A recent article in Forbes discussed some estate planning considerations for people diagnosed with life-threatening neurological conditions. Below is some information family members can use to help a loved one in making sure their estate plan is complete.
Encourage Them To Review And Update Their Estate Plan: After creating an estate plan, people often forget to update it as circumstances change. Then life happens, and people find that the plan they put in place no longer suits their current situation. It is important to encourage loved ones to review and update their estate planning documents. If they have not previously put together an estate plan, now is the time to do it. Doing so will help ensure that their wishes are respected with regard to future medical care, as well as the distribution of their property upon their passing.