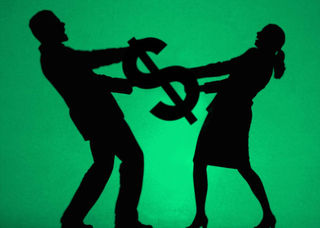 Dr. Richard Grossman amassed his fortune as the founder of the Grossman Burn Center in Los Angeles, one of the first to use a hyperbaric chamber to prevent infections in burn victims and speed their recovery. He retired from his medical practice in 2013. Lawyers for his children and widow now disagree on what Grossman intended to do with that wealth before he died.
If you aren't crystal clear on your wishes in your Houston estate planning documents, you may leave behind much speculation after you pass.
A recent article in the Thousand Oaks (CA) Acorn, titled "Battle over Grossman estate intensifies," describes the contentious fight over a noted physician's estate between his wife and his children from a previous marriage. With all of the assets going to the wife, the children assert that the doctor had advanced dementia and wasn't able to make his own decisions.
The children are claiming that the doctor and his wife had a prenuptial agreement when they married in 2000 that kept the property of each separate. The children are seeking to keep her from selling Grossman's main asset, Brookfield Farms. They believe that the doctor wanted to keep the estate in his family. They want the estate to be distributed in trust for the benefit of the doctor's grandchildren and one of his children suffering from a neurological condition who needs family support to care for him.
Whether you own a million-dollar farm or a modest home in the Houston suburbs, avoid fights like the Grossmans' and seek out the assistance of an experienced estate planning attorney to make sure that your intentions are clear and carried out.
For additional information about estate planning and blended families in Houston, please click here to visit my website.
Reference: Thousand Oaks (CA) Acorn (February 19, 2015) "Battle over Grossman estate intensifies"